What an amazing day we had with MP Eric Duncan and his father Ed Duncan for our 2020 Cuffed up for a Cause. The event was able to raise
Thank you again to Winchester Foodland and their wonderful staff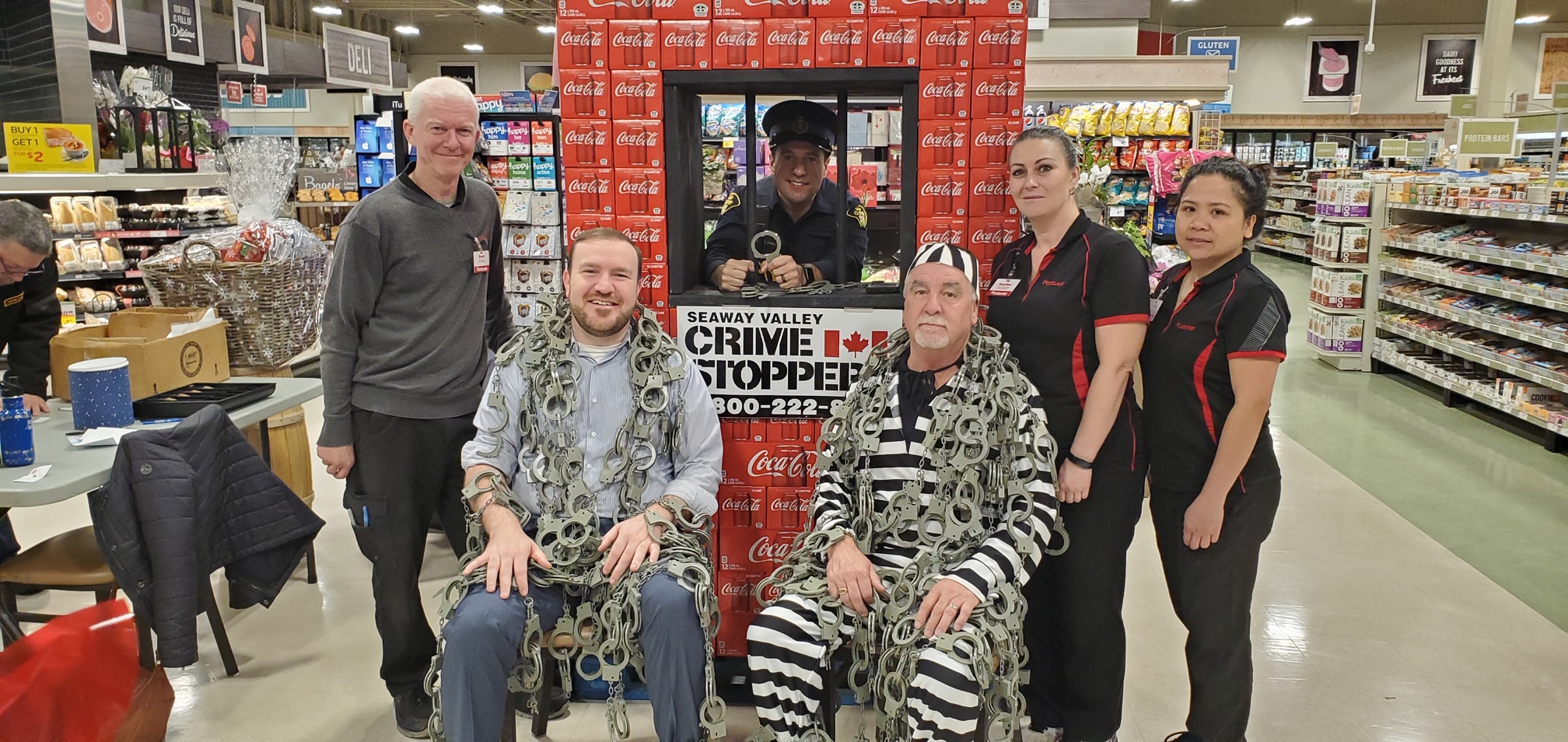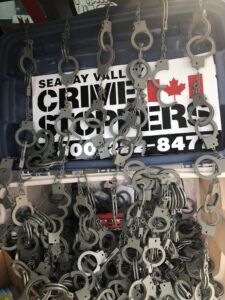 On January 11, 2020 at 10:00 am, the Seaway Valley Crime Stoppers Program is hosting an event at Foodland in Winchester, Ontario.
MP Eric Duncan and Edwin Duncas of JED Express Ltd will be arrested by PC Copeland and placed in a jail cell sponsored by Coke Cola.  Cuffed up for a cause will see the MP put on 250 pairs of handcuffs.
The fundraising event is in support of Crime Stoppers Month which will take place at 10am until the MP and his father are free from all 250 sets of handcuffs.
For every $10 donation a pair of cuffs will be removed from his body. Coke has so generously donated an jail cell for Eric and Edwin to sit in.
Every $10 donation will get you entered into a raffle to win some great prizes.
The MP and his father are begging for your help so they don't have to spend the entire day in handcuffs!!!