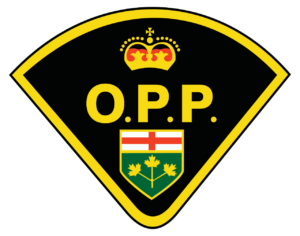 Seaway Valley Crime Stoppers and the Ontario Provincial Police are asking for information about a fail to remain in South Dundas.
The Stormont, Dundas & Glengarry (SD&G) Ontario Provincial Police (OPP) is continuing to investigate a Fail to Remain Motor Vehicle /Pedestrian Collision that occurred at approximately 11:00 p.m. on December 31, 2019.
At that time responding officers located an adult pedestrian suffering from non- life threatening injuries on County Road 2, South Dundas Township. The individual was transported to hospital.
Investigation to date reveals that the victim was operating a motorized vehicle (wheelchair) on County Road 2 and had been struck by an unknown vehicle, which then left the scene.
If you have any information on these or any other crime, Please call Crime Stoppers at 1-800-222-8477/TIPS, or you can submit a tip on line at: seawayvalleycrimestoppers.ca
Remember we don't need your name, you will remain anonymous, we don't have call display, you don't have to appear in court, and you could be eligible for a cash reward of up to $2000
Crime Stoppers, it's your program, and it works