How does it work?
Tipster calls into the tip line and is answered by a trained personnel who will receive the information, process it and pass it to the appropriate agency
A tipster can also submit a tip online
The caller is given a unique identification number which is used throughout the tip process (Very important to keep this #)
Crime Stoppers will relay the information to the appropriate police agency
The caller can call back using their identification number to provide additional information and to see if they are eligible for a reward
If the local board approves a reward
Once a reward is approved, a discreet drop off location is arranged for the tipster
* Depending on the complexity of the case it could take a long time before a reward is authorized. Tipsters can call in or check out their online tip for updates
---
What kind of crimes can I call Crime Stoppers for?
The short answer is any crime!
Homicides
Human smuggling
Traffic complaints
Impaired drivers
Assaults
Thefts
Arsons
Grow ops
Missing Persons
Illegal gambling
Weapons
Drug and Alcohol
Break & Enter
Terrorist Activity
Mass Attacks (Halifax Feb 2015)
If there is imminent danger or a crime/emergency is occurring right now make sure to call 911 or other emergency number
---
How did Crime Stoppers Start?
Brainchild of Canadian born New Mexico police detective Greg MacAleese in 1976
Need to create an anonymous means for the public to communicate information to authorities
Ontario has 39 chapters
World wide 1000's of programs in 32 countries
Crime Stoppers is the only crime prevention program with the backing of the Supreme Court of Canada
---
Does Crime Stoppers operate 24 hours a day?
Yes we do, your call will always be answered by using 1-800-222-TIPS, you can also submit a tip online.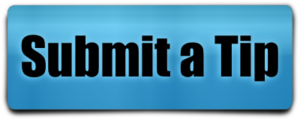 If there is imminent danger or a crime/emergency is occurring right now make sure to call 911 or other emergency number