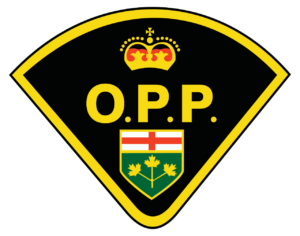 Seaway Valley Crime Stoppers and the SD&G OPP are asking for information about a person of interest
Stormont, Dundas & Glengarry (SD&G) Ontario Provincial Police (OPP) officers are currently investigating multiple reports of theft of gas at the Highland Esso, located on County Road 20 in North Glengarry Township. The first incident dates back to January 2017and have continued to December 2018.
The suspect commits the thefts in the same pattern:
The vehicle will pull up to the furthest pump from the store during a busy time, exit the vehicle and fuel up without ever looking up towards the cameras. The vehicle will then drive past the Tim Hortons drive-thru, around the back of the store and exit through the North entrance.
Description of the male suspect:
– 5 foot 6 inches – 5 foot 7 inches
-wearing a hoodie with a ball cap
– does not look at the camera
Vehicle description:
– Red Hyundai Veloster
If you have any information on these or any other crime, Please call Crime Stoppers at 1-800-222-8477/TIPS, or you can submit a tip on line at: seawayvalleycrimestoppers.ca
Remember we don't need your name, you will remain anonymous, we don't have call display, you don't have to appear in court, and you could be eligible for a cash reward of up to $2000
Crime Stoppers, it's your program, and it works